Welcome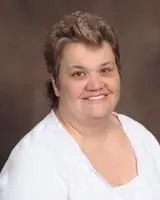 Hello and welcome to my website. I am a Chicago area psychotherapist specializing in working with victims of trauma, PTSD, and Gay/Lesbian issues. I offer psychotherapy to individuals, couples and families. I encourage you to explore my website to determine if I am the right therapist for you. Choosing a therapist is a very important and personal decision. It is my hope that the information offered here will give you a sense of who I am and how I work.
Seeking out therapy is the first step in the healing process and seeking out professional assistance is a sign of strength. Psychotherapy is a very individual process. Psychotherapy helps many people to better understand themselves, their relationships, improve their coping skills, and to feel more grounded emotionally, cognitively and spiritually to adjust to changed life circumstances.
Psychotherapy allows you to talk about concerns or problems in a safe space, and allows you to explore thoughts, feelings, and behaviors that cause you distress to bring about a deeper understanding of self.
I believe that the psychotherapy relationship is collaborative. The client sets the direction, content and pace of the therapy session. Most times counseling will involve the both of us identifying and exploring your goals and needs in therapy. The therapy process provides support and guidance for healing, growth, and change.
The benefits of counseling is to gain insight, awareness, healing, balance and growth of self.
I specialize in working with people who have experienced trauma which can include but is not limited to: childhood sexual abuse, sexual assault, traumatic losses and domestic violence. My approach is holistic in helping people recover and heal after a traumatic event and learn ways to cope and manage when their world has been turned upside down from a traumatic event.
Trauma involves emotional, and cognitive disruption of one's sense of self and safety. Trauma of any kind can leave us feeling ungrounded and disconnected. A person's world view changes after a traumatic event.
My work also extends to working with people who are experiencing depression, anxiety, PTSD, grief/loss and gay/lesbian issues.
Feel free to call me at 773-383-7033. I am happy to offer a phone consultation without charge to answer any questions you may have or to schedule an appointment. The phone number and email address is just for information, not for emergency contact purposes. If this is an emergency please call 911 or go to your local emergency room.
Some of the issues I address:
Trauma/PTSD
Depression
Anxiety
Grief/loss
Relationship conflict/Issues
LGBT issues
Stress Management
Anger Management
Domestic Violence
Employment issues
Critical Incident Stress Debriefing
Mass Disaster response
To Schedule an appointment online you can go to therapyappointment.com or call 773-383-7033.